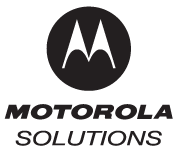 MOTOROLA Radio Repair
FLAT RATE PRICING – TWO WAY RADIO EQUIPMENT
Motorola radio repair pricing includes labor, parts, standard return shipping, analyzing of battery and any needed housing parts.  All Motorola radio repairs include a 60 day warranty.  Radio units received by CWT's repair facility that contain physical, chemical or liquid damage will be repaired under the flat rate pricing if at all possible. There is no charge for units deemed beyond repair and returned not repaired. Pricing does not include replacement of non-repairable units, defective batteries or antennas.
Looking for a new radio, you can find one on our Sales page.
NEW PRICING GOES INTO EFFECT ON ALL REPAIRS SENT AFTER FEBRUARY 1, 2022
Tier 1: $90 $95 - Low Tier Handheld Motorola Radios
CP100, CP110, CP125, CP185, MagOne
Tier 2: $120 $130 - Mid-Tier Handheld Motorola Radios and Low Tier Mobile Radios
Motorola HT750, HT1250, HT1000, MTX9250, MTX950, MTX8250, MTX850, JT1000, MTS2000, CP200, CP200d, EX500, EX600, CM200, CM300, PR400, PR860, M1225 Mobile
Tier 3: $170 $180 - TRBO DMR Handhelds.  Motorola Professional series mobile radios
Motorola CDM750, CDM1250 series, CDM1550 series, CM200d, CM300d, PM400, MOTO TRBO XPR 3000 series portables, XPR6300, XPR6350, XPR6380, XPR6500, XPR6550, XPR6580, XPR7000, XPR7350, XPR7550, XPR7580
Tier 4: $265 - Digital DTRS/ P25 Handhelds, mobiles and XPR Repeaters. TRBO DMR Mobiles
(Return shipping is paid by the customer)
Motorola XTS1500 Series, XTS2500 Series, XTS3000 Series, XTS5000 Series, PR1500, MT1500, XTL1500, PM1500, XTL2500, XTL5000mobiles, Astro Spectra, XPR8300 Repeater, XPR8400 Repeater, XPR4350, XPR4380, XPR4550, XPR4580, XPR5350 & 5350e, XPR5550 & 5550e
Tier 5:  $300 $325 - Motorola APX series Handheld Radios
Motorola APX6000 series, APX4000, APX1000, APX3000
Tier 6:  $350 - Motorola APX series
APX7000 series, APX8000 series, APX1500 mobile, APX4500 mobile, APX6500 mobile, APX8500 mobile, APX7500 mobile
REPAIR FORM
Simply click on the repair request form. Print it out, include your contact information and ship it!
For Sales & Service, fill out our Contact Form
Call 970-686-7530 or Toll Free at 1-866-747-8324
$90 per hour billed in 15 minute increments
Return shipping is covered for the U.S. except Alaska and Hawaii
All manufacturer accessories, external control heads repeaters, duplexer and filter tuning