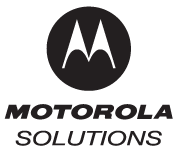 Motorola Minitor VI Pager Repair
MINITOR VI REPAIRED FOR $85.00
Minitor VI repair and accessories made easy!
We offer a $85.00 flat rate for Minitor VI which includes:
Full function testing
Tuning and alignment of receiver board
All internal components
Housing / casing parts included if necessary for functionality. *excludes belt clip*
Fast turnaround!
No unexpected costs
No hidden fees
No estimate fees
No charge if your MINITOR VI is not repairable
$85.00 MEANS $85.00
All credit cards accepted. Credit application also available
Contact Matt at Matt@compwiretech.com
Or Call 970-686-7530 or Toll Free at 1-866-747-8324
Looking for a new Motorola Minitor? Visit our Minitor VI product page!
REPAIR FORM
Simply click on the repair request form. Print it out, include your contact information and ship it!