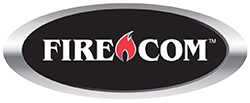 Firecom Repair, Headsets
Firecom repair pricing includes labor, parts, standard return shipping, analyzing of battery and any needed housing parts.  All repairs include a 60 day warranty.  Radio headset units received by CWT's repair facility that contain physical, chemical or liquid damage will be repaired under the flat rate pricing if at all possible. There is no charge for units deemed beyond repair and returned not repaired. Headset pricing does not include replacement of non-repairable units, defective batteries or antennas.
Looking for a new Firecom Headset, visit our sales page.
REPAIR FORM
Simply click on the repair request form. Print it out, include your contact information and ship it!
For Sales & Service, Contact sales@compwiretech.com
Call 970-686-7530 or Toll Free at 1-866-747-8324
$105 per hour billed in 15 minute increments
All manufacturer accessories, external control heads repeaters, duplexer and filter tuning